Parenting
Nature's Role in the Cognitive Development of Children
Nature is important. Nature is dumbfounding. To return to nature is to return to ourselves. To expose children to nature allows so many very important things in their bodies, hearts and minds to settle right into place without any "extra help". My child at home (on an indoors weekend): "Mommy, come play with me." "Mommy, i´m bored." My child in the wilderness: "Mommy, look at this beautiful fan I made from leaves!" "Mommy, look at those birds!" "Mommy I don´t think I can jump that far…" "Mommy, I made it!". I´m not complaining, we have a simple yet beautiful home with outdoor space and chickens (plus I love sitting down to read a book with her, or baking an afternoon cake). But I can´t avoid noticing the vast difference between the "indoors child" and the "wilderness child". Both my children, although they are at very different developmental stages, glow and bloom when in the immensity of nature.
We try to make the effort of wandering back towards the mountains every weekend because we know, they will never forget any of this. This will mark their wonderful minds in ways that cannot be substituted by anything "modern", by words or by images. We realize how their empathy towards mother nature, animals, and each other grows because they are not observers. They are not onlookers who feel no personal relation with what they see, no commitment, no responsibility. Their little hearts race as they run up a mountain. Their cheeks feel the coolness of the breeze as if they were rewarded for their efforts. Their beautiful eyes grow wide when they encounter the beauty of a horse roaming free, or see they´ve made it to the top of the highest mountain and suddenly discover a new meaning to the word "freedom".They realize with every cell in their body, that they are PART OF A WHOLE. No book, no words, no wildlife documentary can substitute the profound acknowledgment of one´s own self that comes with a moment such as this.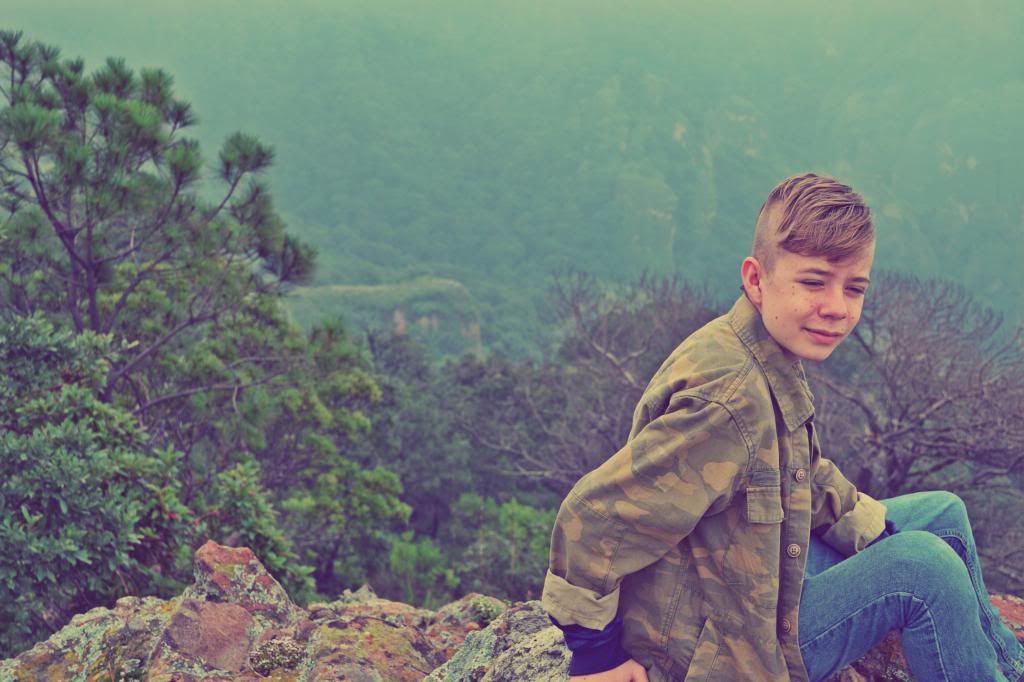 More on the important role nature plays in our children´s lives:
From the article:  Interaction with Nature During the Middle Years: Its Importance to Children's Development & Nature's Future By Randy White
The culture of childhood that played outside is gone and children's everyday life has shifted to the indoors (Hart 1999, Moore 2004). As a result, children's opportunity for direct and spontaneous contact with nature is a vanishing experience of childhood (Rivkin 1990, Chawla 1994, Kellert 2002, Pyle 2002, Kuo 2003, Malone 2004). One researcher has gone so far as to refer to this sudden shift in children's lives and their loss of free play in the outdoors as a 'childhood of imprisonment' (Francis 1991). Childhood and regular play in the outdoor natural world is no longer synonymous. Pyle (1993) calls this the 'extinction of experience,' which breeds apathy towards environmental concerns. Kellert (2002) says society today has become "so estranged from its natural origins, it has failed to recognize our species' basic dependence on nature as a condition of growth and development."
The Importance of Children's Interaction with Nature 
A growing body of literature shows that the natural environment has profound effects on the well being of adults, including better psychological well being, superior cognitive functioning, fewer physical ailments and speedier recovery from illness.  Research is also providing convincing evidence of the more profound benefits of experiences in nature for children due to their greater plasticity and vulnerability (Wells & Evans 2003).  The findings indicate that:
Children with symptoms of Attention Deficit Hyperactivity Disorder (ADHD) are better able to concentrate after contact with nature (Taylor 2001).
Children with views of and contact with nature score higher on tests of concentration and self-discipline.  The greener, the better the scores (Wells 2000, Taylor 2002). 
Children who play regularly in natural environments show more advanced motor fitness, including coordination, balance and agility, and they are sick less often (Grahn, et al. 1997, Fjortoft 2001).
When children play in natural environments, their play is more diverse with imaginative and creative play that fosters language and collaborative skills (Moore & Wong 1997, Taylor, et al. 1998, Fjortoft 2000). 
Exposure to natural environments improves children's cognitive development by improving their awareness, reasoning and observational skills (Pyle 2002).
Nature buffers the impact of life stress on children and helps them deal with adversity.  The greater the amount of nature exposure, the greater the benefits (Wells 2003).
Play in a diverse natural environment reduces or eliminates bullying (Malone & Tranter 2003). 
Nature helps children develop powers of observation and creativity and instills a sense of peace and being at one with the world (Crain 2001).
Early experiences with the natural world have been positively linked with the development of imagination and the sense of wonder (Cobb 1977, Louv 1991).  Wonder is an important motivator for life long learning (Wilson 1997).
Children who play in nature have more positive feelings about each other (Moore 1996).
A decrease in children's time spent outdoors is contributing to an increase of children's myopia in developed countries (Nowak 2004).
Natural environments stimulate social interaction between children (Moore 1986, Bixler, Floyd & Hammutt 2002).
Outdoor environments are important to children's development of independence and autonomy (Bartlett 1996).
 Image Source:// All Author's Own